USA, Maryland, Churchville
February 2001
Pictogram in ice


In February 2001 this ice circle was discovered close to Churchville (twenty miles north-east of Baltimore)
in Maryland, USA. The formation, that measured ten metres in dimeter, is unique because it consisted
of not only a ring in ice but also had an extension, a small linear feature that is attached to the ring! (See the
diagram to the right.) The ice circle is thus the first known ice pictogram!

The extension points away from the viewer on the photograph. A similar pattern occurred as a crop circle in
a wheat field near Whiteparish in Hampshire, England in 1987.
The most interesting thing about this event is, however the fact that the extension feature of this ice pictogram
challenges every hypothesis that ice circles are made by natural forces like underwater currents etc.

Read Ed Sherwood's extensive article about the Churchville ice circle.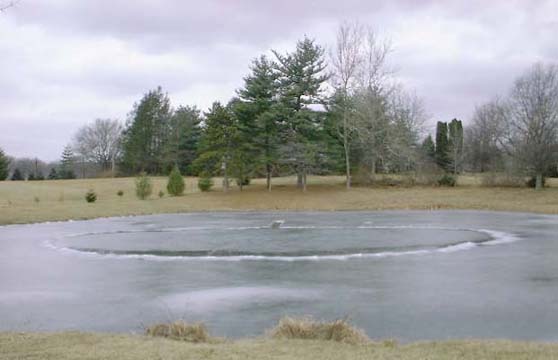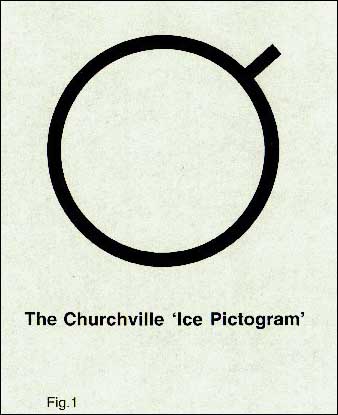 USA Churchville, Maryland - Febr. 2001 PHOTO: L. Winer Diagram of the ice circle: Ed Sherwood
SOURCE: Ed and Kris Sherwood.

Visit their informative and comprehensive web site Crop Circle Answers
---
© Norwegian Crop Circle Group